"We are what we repeatedly do, excellence then is not an act, but a habit." – Aristotle
That means getting and staying rich is based on our habits. The same principle also goes for our health, friendships, mindset and so on and so forth. I always think about compound interest when I consider taking action. I ask myself the question; Will this action help me get what I want long term? Here are some of my daily habits that I do every single day;
8 hours sleep – First 4 they body heals and repairs itself, the last 4 are for resting
0,5 Liters of Water – Your body is dehydrated when you wake up. Drink water to rehydrate and start your bowls again. (This is MUCH more effective than coffee! Coffee has the opposite effect, because it dehydrates you.)
Breathing Meditation – Start the day with a clear and calm mind so you can FOCUS
20 Minute Walk – I go for a walk every single day because it´s really important to move. I typically do incantations and visualisation when I go for my walk.
Green/Alkaline food for Breakfast and Lunch – What you eat defines how much energy you have and how great you feel.
Journal – Write down what positive habits you did, what you are grateful for and what you want in your life.
These habits help me on a daily basis, but over time I know their effect will be MASSIVE as they are compounding for me every single day. Because I now do them on autopilot I don´t even have to think about them.
Have you ever found yourself wanting to go to the gym, save some money, or make that sales call? Well the fact is that from one day to the next it won´t make much of a difference in your life if you do follow through on that one thing, BUT over time your choices become massive!
To best illustrate my point I have decided to show you my personal saving plan that I make in index funds every single month. (I´m actually transferring 1250,- Nok a week to get the best average on the index funds.) The trick here is to set up the money transfer to be the day after you receive your paycheck and never ever, EVER touch this money!
The return after 10 years is ok, but not massive. After 20 years the return is really starting to show, but after 30 years the return is massive compared to the amount I had after 10 years of saving.
Now compare this to everything in your life, health, spirituality, friendships, financial education, world travel etc.
It works exactly the same way! Why do you think most successful entrepreneurs make it large in their 40s and 50s…that´s the amount of time to gets excellent at something. However if you want to reap the rewards you need to make that little habit today, or you won´t have the massive positive effect in 10-20 or 30 years!
To learn more about positive habits you can listen to my interview with Eban Pagans business partner James Mielnik for FREE by clicking here. I have implemented many of these habits in my life and they work very well!
———————-
Freedom Lifestyle News
———————
Powerful Habits for Entrepreneurs by Eben Pagan
Eban recommends changing only ONE habit at a time. I think this is excellent advice as changing to many things at once results in overwhelm which is something we don´t want.
———————-
On my Kindle
———————-
The Sligth Edge: Turning Simple Disciplines into Massive Success by Jeff Olson
Life changing read about how little habits compound in your life and make all the difference. Little habits matter massively and this book explains book explains why and was a real eye opener for me when I read it 4 years ago. Hope you get as much out of the book as I do. (I still read it now and again to remember.)
———————-
Stats of the Day
———————-
Internet Habits
———————-
Must Have Software
———————-
Goals On Track
http://www.goalsontrack.com/
A Systematic Approach to Achieving More by Doing Less
Track Your Goals, Break Those Bad Habits
———————-
Latest News
———————-
Billionaire Book Club: The Writing Habits Of The Forbes 400
No one has ever written his way into the ranks of the 400 richest Americans, although British author J.K. Rowling became a billionaire from her Harry Potter books and movies in 2004. But thriller writer James Patterson might have a shot Read more..
Social Media Habits Entrepreneurs Need to Break
Though many would argue that entrepreneurs should avoid social media due to its tendency to distract and discourage, social media is not the problem. Read more..
The Secret Life of Entrepreneurs: Seven Habits That'll Keep You Alive
Entrepreneur's don't have it easy. Maybe that's because we don't take it easy. There are businesses to start, ideas to implement, industries to disrupt, and the day-to-day grind to churn through. Read more..
———————-
Bucket List Idea
———————-
Visit The Great Gatsby Oheka Castle
74/1000 – The Bucket List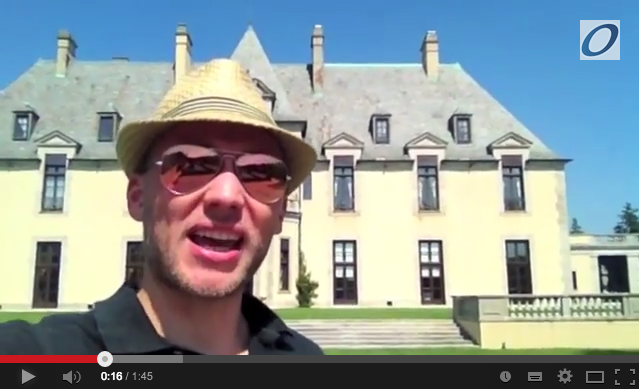 ———————-
The Daily Giggle
———————-